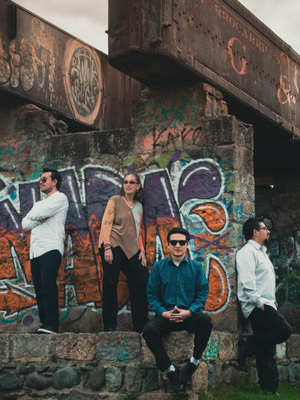 Inside the Mind of a Musician
"Su Terry is a remarkable storyteller, in music and in words...she looks at the world in a creative–we could say cockeyed–wonderful way." –Erika Funke, ArtScene, NPR
"A delight to read: bites of life from the quirky, zany mind of Su Terry (no laymen left in the dark). She is an observer, a mixer, a tummler, getting you into it, and over it. Learned (two syllables there) and well-traveled, Su Terry has the BIG PICTURE! -pianist/singer/songwriter Bob Dorough
"Su combines a few talents in one: hipster, comedian, and above all, observer of life. Being a good jazz musician who has been around the block doesn't hurt either. This book is fun to read." -saxophonist/composer Dave Liebman
"The wisdom and wit, the intelligence and irreverence of Su Terry–highly recommended!"  -radio host & author Bob Bernotas, WNTI FM
"She brings to the world her dedication and knowledge to share with all those willing to explore...attached to that is her love of life and its mysteries, whose energy surrounds her like a zillion watt bulb."  -musician/producer David CasT
"Overwhelmingly hip!"  -composer/pianist Derwyn Holder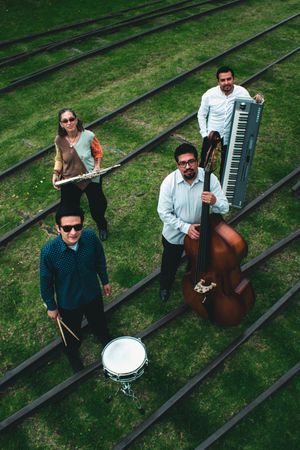 For The Curious
Su Terry, a jazz musician and world traveler, has released her second non-fiction title, For The Curious.  The book is attracting fans on Amazon, GoodReads and BestChoice, where readers have called it "insightful", "funny", "informative and entertaining",  "thought-provoking and amusing."
 
The essays in For The Curious document some of the author's most interesting experiences and observations, ranging from ayahuasca ceremonies in Peru and exploring the mysterious Coral Castle in Florida, to a humorous and enlightening analysis of the "My Way Killings" in the Philippines and the secret agenda of Dr. Charles Kelman, father of modern cataract surgery. Every chapter is a surprise, and chapters may be read in any order the reader desires. 

Terry's essays originally began as a project, sending newsletters each Monday to her website subscribers.  Writing about subjects that she was personally interested in, Terry devoted one full year to the project before announcing she was ending it to begin work on a new project.  With her readers desperately wanting more, she chose to edit and collect the best essays together in one volume. Terry's experiences as a jazz musician performing worldwide have given her a perspective into the minds  of her audience.  Her longtime fans  call her  a "one-woman Whole Earth Review" and tout For the Curious as "riveting",  "inspiring", "spiritually uplifting" and "addictive".  
  National Public Radio calls her "a remarkable storyteller", as seen in this unusual and eclectic collection. 
 
 Su Terry has been writing stories as long as she's been playing music.  Beginning her professional playing career at the age of sixteen, she has played and recorded with a variety of notable jazz artists in addition to her own group.
–Owen McNally, Hartford Courant