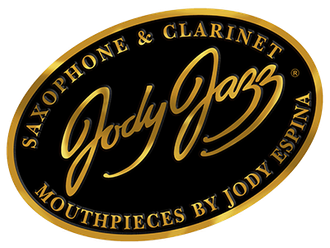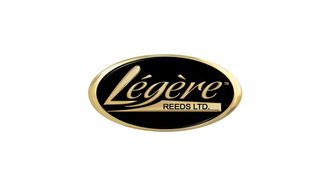 Please scroll down for testimonials from listeners, promoters and colleagues...calendar...discography. Thank you so much for your support of my work.  –Su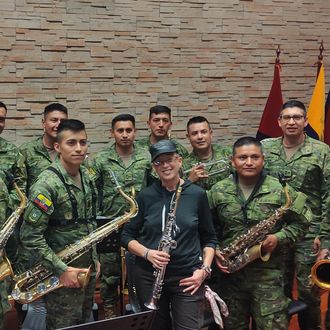 Coaching the Quito military jazz ensemble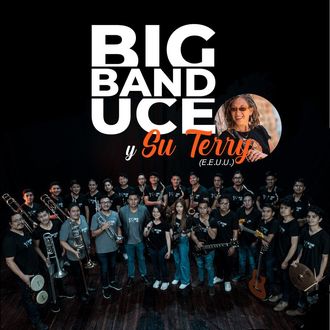 Su was guest soloist with the Universidad Central de Ecuador Big Band led by Juanpa Naula. April 2023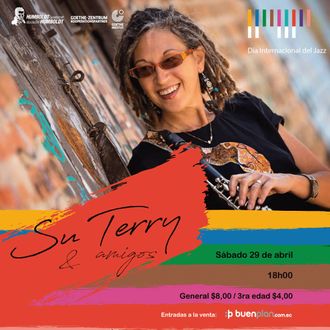 International Day of Jazz: Su Terry with Raimon Rovira, Juanpa Naula, Giovanni Bermudez and Fidel Vargas, April 2023. Presented by Asociación Humboldt
The artist formerly known as Sue Terry is now Su Terry. Saves ink.  The "e" was silent...now it's invisible.
Artist Statement
I play Jazz and Spontaneously Composed Music (aka "Improvisation") on soprano saxophone, clarinet, and shakuhachi. I compose music and write essays and books. My favorite speaking topics are Creativity and Improvisation.  The martial art of Taijiquan is my other passion. New York was my home base for more than thirty years as I toured, recorded and taught worldwide. My home and recording studio are now located in the Andes Mountains of South America.
"Both as a composer and a performer, with her own unique tone, Su Terry continues to make great contributions to the world of jazz." –Reese Urlich, Jazz Perspectives, NPR (National Public Radio)
"Su Terry is a remarkable storyteller, in music and in words. . . she looks at the world in a creative--we could say cockeyed--wonderful way." –Erika Funke, ArtScene, NPR (National Public Radio)
What You're Saying
"There have been 4 times in my life when I have come across extraordinary women who harken back to the times when women were Goddesses. One, in Majorca, a former ballerina with the Ballet Du Paris; one in Melbourne, AU, who after attending her second consecutive night of hearing Monk said, 'They were good last night, and tonight they really played'; and frame drummer, artist, dancer, filmmaker, writer Layne Redmond, with whom I studied for 6 months. You are the 4th." –George "Go" Neidorf, Thailand
"Just finished watching/listening.. So delicious. 'So Many Stars' just brings me to my knees. It is lovely. It is sad. It is romantic. It is lyrical. It is otherly. The very first time I  heard you play, I realized I didn't not like the soprano anymore. Your sound is round. Your sound enrapts. It doesn't attack. It is simply lovely and inviting." –singer/composer Kim Parker
"Su, you are a bad muthafuggah.  I've said it before, I'll say it again.  You are a bad muthafuggah...Thanks for the continuing inspiration."  –pianist/composer Alki Steriopoulos
"Your gifts are great & your ability to share with others is inspirational." –Harlene Goldschmidt, New York
"That was a great evening last night! THANK YOU so much for inviting me to sing. And thank you for the arrangement and in my key! I don't have to tell you how wonderful you are, both as a person and a talented musician. It truly is a pleasure to know you." –singer/actor Cindy Benson
"You said something re: musicians often have an ability to do certain things well; an area of expression where they build their musical house....that's my interpretation of your statement...Anyway, what you shared brought something into focus for me. Today, I felt, experienced, perceived my musical identity. I think what fell away, was an almost sub-conscious effort to sound and play like everybody else; a recipe for failure, to be sure. Today, on my kit, I felt happy and grateful to be able to express. I was smiling as I worked on certain things, and I realized it was the same smile I've seen from you in some videos, and during yesterday's performance!" –drummer/producer Pete Mercer
"You are a visionary." –composer/pianist Rachel Z
"I feel as if I'm a better person after listening to you."  –Janet St. Claire, Ecuador
"Su Terry has the BIG PICTURE!" –composer/pianist/vocalist Bob Dorough
"Just want to say how much I love how you sound and all that you are doing. Just so fucking cool! You're an inspiration!" –composer/saxophonist/educator Hayes Greenfield, New York
"Su- you rocked the house during your presentation this year!" –author/Cuenca Int'l Writers Conference director Lynne Klippel
"Su Terry is formidable." –percussionist/bandleader Ray Barretto
"The Source is a beautiful film.  It has a universal quality which I try for in tone quality.  I believe you are helping people with your music, and the attitude of kindness and connecting with nature and animals that is your view of the world." –woodwind artist John McKimmey, Alaska
"Just watched your video on your site and some of your youtube videos, you soooooo rock it sister! You're too freekin cool! If I didn't know you and was sitting in the audience I would sooooo want to meet and know you! Your music is so wonderful! And your style and the way you play!" –Christine Breese, University of Metaphysical Sciences
"Su nailed it!" –saxophonist/clarinetist Paquito D'Rivera
"I am always so thrilled to follow your exploits and happy to know your career and love of jazz takes you to new places each year." –visual artist Judy Thomas, Boston
"Your composition and performance really knocked me out. Wonderfully evocative, inventive, and playful. Great stuff...bravo!" –photographer Garth Woods
"...as always, the MUSIC was the best. Spectacular composition by Su Terry, played just PERFECTLY. It really touched my heart to hear such gorgeous music." –Laurie Harriton
"I just bought For The Curious and can't put it down...except to write to you..." –composer/arranger Anne Phillips
"Hi Su. Been thinking about you. Spent a couple days around New Year's with Rachel Z and Omar, and on the night we got there they were working in the studio while my wife and I hung out in the kitchen. On the table was your book, "Inside the Mind of a Musician". I said to myself, "Hey, I know her!" and picked it up and started reading it. Aside from your stories being just fascinating in their own right, the book itself is an inspiration. It is exactly the kind of book I have been telling myself I should write - - the organization into lots of small stories is exactly what I've been trying to come up with but previously couldn't quite figure out how to pull off. But you did it! So, I may not be a musician, but your book is definitely serving as an inspiration." –Christopher F. Chiesa
"Wow Su...is there Anything you don't simply CRUSH??? Going to give all the rest of us an inferiority complex if we don't have one already." –guitarist/singer/songwriter Hugh Ghiringhelli
"Sweet Su you are one of the BEST I have ever played with!" –trumpeter Lew Soloff
"I will always remember fondly the gigs we did together. You were always so supportive and got right into the spirit of the program. I always listened to your solos and got some insights into the art of improvisation." –guitarist/bandleader Richard Frank
"We heard you at the Palladium in St. Pete, FL.  Any timetable for you returning to the area?  I have worn out your autographed CD of Gilly's Caper." –G. Faher, Florida
"I really admire what you're doing.  I also happen to think you're one of the coolest people on planet earth." –filmmaker Bret Primack, aka "Jazz Video Guy"
"I saw Su Terry [at the Deer Head Inn]...If you love her music, you have to see her play live. Talk about playing 'in the moment' and with such joy! She was also very gracious during her break by giving me some basic sax tips. As a beginner, I really appreciated her sharing her time. The people playing with her were also great: Peggy Stern, piano; Evan Gregor, bass; Bill Goodwin, drums.  My thanks to you, Su, for your kindness and a terrific show!" –Duncan, on SaxOnTheWeb
"We return to see you again and again and we're never disappointed.  Your energy, enthusiasm, knowledge, and sheer pleasure of watching you perform is a delight." –Jeff Pallas, Pennsylvania
"Your performance is always filled with energy! A great evening of music...we always enjoy your shows!" –Christopher & Kelly Moravek, Pennsylvania
"I drove 4 hours up to Lake Tahoe in the Sierra Nevada mountains–your beautiful tone, phrasing, technique, inspiration and compositions were my accompaniment.  The duets were great chemistry, and the solo work brought out a lot of emotions for me on my way up the mountain!" –Timothy McNally, California
"You've got the grace, l'm listening your Lost melody, from PINK SLIMY WORM. you've got the grace." –Claudio Riggio
"The scope of your intelligence and insight is always breathtaking." –Bob Anram, saxophonist
"We loved you at the COTA Festival and had to come back for more!" –Lynn Fraser & Jim Bloom, Pennsylvania
"Thank you very very much for inviting Carolyn and I to the after concert reception when you and Peggy played the Mary Lou Williams Festival. We enjoyed it very  much and the duo was superb at the concert, very much so. For me it was one of my favorite parts of the festival. I was especially taken with Pinteca when you managed to growl through you alto while handling the mini-shaker -impressive! I still remember that particular moment - hope that Jazz Set plays your duo one day, wish that the whole performance was available live as well. Listening to the duo CD right now before I turn in for a little night's rest., like it a lot." –Tony Burrell, Wash. D.C.
"You were amazing!  Such clear, transparent and sophisticated sound!" –Yeva Avakyan, Wash. D.C.
"Love your stories, your philosophy and your wisdom--and even more than that I love your playing." –Jerry Pritchard, Professor Emeritus of Music. California State University, San Bernardino
"You really made an impact last Saturday night at Wild Flower. A friend of mine saw you guys and all he could talk about is this female sax player that was 'the best player he has ever heard'! I said, oh that could be none other but Sweet Su. You go girl! I told him, just don't piss her off, she is a kung fu master!!!!!" –B.A. Little
"It was nice meeting you at Jon and Wendy's party last Saturday. I wish I could have talked with you more, all I remember saying to you was "wow your sax is beautiful." Oh boy! But then when you played I was looking around to see if you were for real or not. All I kept thinking when you were playing was how melodic and musical and emotional you played and how you just slipped into whatever style we played and made it your own. And it was funny because I felt that I could learn how to improv from you just by playing with you." – violinist Deb Schaarschmidt
"Su - you sounded so great - the band must be paying homage to the goddesses for you with them!   Seriously, what beautiful sympatico!" –vocalist & composer Janet Lawson
"You were playing like God was next to you." –guitarist & composer Ricardo Franck (Ti Plume)
"I was listening again to the CD Bandleader 101, you gave me at Deerhead Inn, on my way back to Pittsburgh after seeing Derwyn. Late night snow falling in headlights and I kept repeating Mrs Martin and Terra Incognita as I flew through space. What a great album. And the tuba and Mrs. Martin. Thanks for the trip." –Dick Esterle
"My two favorite "Mag" writers are you at Jazz Improv!! and my younger son and his record reviews in DECIBEL magazine. The biggest difference is I have no idea who the groups are in Decibel! So you win." –Ashley Seward, NY
"I've listened to Pink Slimy Worm many times and I love it! You are always creative & inventive and your pure tone is a joy to hear. You are truly one of the awesome musicians on the music /jazz scene today. And please add me to your email list." –Barbara Connelly, Off The Cliff Promotions, New York
"We first saw you perform at the Jazz Festival 2 years ago, and you blew us away!" –Heather Brann, Pennsylvania
"I've been hearing comments for days about you and your music from listeners of KMHD FM. You were a great surprise to many of us who enjoy this music. Like finding a rare jewel that hadn't yet been discovered. Love your music and it's going into KMHD's studio library." –Mary Burlingame, KMHD Radio, Portland OR
"I bought your book Practice Like The Pros which is just great, I just ordered Step One playing the Tenor Saxophone from Amazon . . . I have to say you're just brilliant and you come across as a real genuine soul." –James Sullivan, United Kingdom
"You are an inspiration." –saxophonist Candace DeBartolo
"Your blog is overwhelmingly hip! Continue to do what you want till you are an old master, then start the monastery. Let the young monks make the wine." –composer Derwyn Holder
"Yeah yeah yeah, SU you're happening... sounding great, and I thought that was you singing but knew for sure when I read your note about the band... ha ha... well you got it woman–great to hear you!" –vocalist/composer Judi Silvano, New York
"Will you play at my funeral?"  –pianist Jill McManus, New York
S E L E C T E D   D I S C O G R A P H Y
Su Terry  ADAGIO FOR SYNTH  Temple of Artists TOA23
Cruce de Caminos Project   CARAVAN   Qi Note Records 2023
Jazz de Barro   FESTEJO DE CAPISHCA   Qi Note Records 2019
Su Terry  LIVE AT THE DEER HEAD INN  Deer Head Records  003
Su Terry  GILLY'S CAPER Qi Note Records QN 8736
Su Terry  PINK SLIMY WORM Qi Note Records QN 8726
Su Terry  BANDLEADER 101 (digital release) Qi Note Records QN 8767
Peggy Stern & Su Terry THE ART OF THE DUO Estrella Music EM730
Tim Price & Su Terry THE BLUE.SEUM PROJECT Qi Note Records QN 8747
Terra Mars THE TROUBADOURS  Qi Note Records QN 8777
Paul Ammendola LET THE WIND DANCE Sebastian Records 327001
Scot Albertson VIBINATION
Scot Albertson FATE REVEALED BY DESIGN
Scot Albertson WITH EVERY NOTE, A STEP
Jaki Byard PHANTASIES I Soul Note 121 175-1
Cubano L'ESSENCE CUBANO Mini Records 1153
Debbie De Coudreaux HAVE A LITTLE PARIS ON ME DLL Productions
Diva SOMETHING'S COMING Perfect Sound 1216
Exodus VICTOIRE Sunshine Records 8034
Exodus LE ZOUK Disques Esperance 17901
Ya Ya Fornier w/ David Murray BEARCAT Random Chance RCD-9
Ricardo Franck (Ti Plume) MELI MELO DiskHaiti CDDH 30003
Fred Ho NIGHT VISION Autonomedia (Book/CD)
Derwyn Holder Ensemble TIME BEING Neen Records N103
Clifford Jordan DOWN THROUGH THE YEARS Milestone 9197-2
Tully McGregor MOURNING DOVE Erixna Records ER4779
Joe McMahon, Jr. SECONDHAND HEART FOR SALE Sharla Records SHACD-1916
Joe McMahon, Jr. YOU'RE SOMETHING TO LIVE FOR Sharla Records SHACD-1917
Mini All Stars CHANGE LE BEAT Mini Records 1166
Mini All Stars CHANGE ENCORE LE BEAT Mini Records S119
Mini All Stars PIROULI Mini Records 1169
Charli Persip & Superband NO DUMMIES ALLOWED Soul Note 121 179-2
Jeff Raheb TOPAZ UNDER MOON TPZ 1001
Hilton Ruiz GOIN' BACK TO NEW ORLEANS  M27 Records
Hilton Ruiz HILTON'S LAST NOTE HRM 112280
Peggy Stern Z OCTET Estrella Productions
Michael Jefry Stevens SONGBOOK MJS Productions
Temple of Artists  DRINKING TEA IN THE TEMPLE  Temple of Artists TOA22
Ti Manno BAMBOCHE CREOLE Chancy Records 8029
Jack Woodbridge PICTURE THIS
Jack Woodbridge JACK OF HEARTS
A S   C O M P O S E R
John Mastroianni/Sherrie Maricle THE TIME BEING Jazz Alliance 10019
Bobby Sanabria Afro Cuban Jazz Dream Big Band LIVE AND IN CLAVE Arabesque AJ0149
C O M P I L A T I O N S
Su Terry GREATEST HITS Qi Note Records QN 9777
Various Artists SAX IN THE CITY Apria Records
Various Artists JAZZ IN THE WILDE Uh Oh 0005
Mini All Stars GREATEST HITS MSRD 1001
Mini All Stars GREATEST HITS Vol. II MSRD 1007
Mini All Stars S.O.S. MSRD 1228
I N S T R U C T I O N A L   C D s
Sue Terry PRACTICE LIKE THE PROS Music Sales Corp.
Sue Terry STEP ONE: PLAY ALTO SAXOPHONE Music Sales Corp.
Sue Terry STEP ONE: PLAY TENOR SAXOPHONE Music Sales Corp.
Sue Terry STEP ONE: PLAY CLARINET Music Sales Corp.
Hal Archer STEP ONE: PLAY FLUTE Music Sales Corp.
E N D O R S E M E N T S
Su Terry is a Yamaha Saxophone Artist. She uses Jody Jazz mouthpieces and ligatures, Légère reeds, and SaxRax horn stands.
P R O F E S S I O N A L   A F F I L I A T I O N S
BMI composer & publisher • National Music Publishers Assoc. •  American Society of Internal Arts (A.S.I.A.) • Patience Tai Chi Association •  Taller/Encuentro de músicos en el Jazz  •  Cuenca For Expats Forum
VIEW ON YOUTUBE
Music producers & engineers: check out the Su Terry pro showreel to add winds to your next project!
TESTIMONIALS  for SU TERRY REMOTE RECORDING SERVICES
"Su played some transportive and beautiful soprano sax on an album I produced.  She sent me the files of her performances, no problems, and all done promptly and easily and sonically great. I look forward to using her on some of her more exotic instruments in the future as well." – Lincoln Schleifer

"I was extremely happy with Su Terry's beautiful recording for my most recent project. We've worked together many times in the past, but this was the first time that we did it remotely, and it all worked perfectly. I totally recommend her for anybody who needs a beautiful, professional and inspired recording, be it on clarinet, sax or shakuhachi flute." – Luiz Simas - composer, arranger, pianist, singer
"We asked Su to do a soprano sax part for a song on our debut album. Her part was so wonderful and transformative, we extended it. Her track is not only the perfect melodic complement to our song, it also has a highly interactive sense of timing and presence. Su is a not just a great sax player, she is a master of melody, mood and tempo. We highly recommend her and will work with her again!"  –The Writeful Heirs.